Reminder!
It's time to recognize your support staff for all they do for your organization — Nominate them for the 2015 Analyst of the Year Award! 
Click here for details
.
Next Local Chapter Event:
November 21, 2014 – Self-Service Support

Date: Friday, November 21, 2014
Time: 11:30 AM – 1:30PM
Presenter:  Jeff Hance, LANDesk
Location:   2300 Yorkmont Road, Charlotte, 28217 – 1st Floor Training Room
Get Directions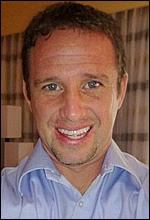 The pain point many people experience with customer service is having to wait for a response from a company support agent. Even if it's 30 minutes, it's still time customers can't use a product or service the way it's intended. That's why self-service support, such as a customer portal, is essential. A customer self-service portal enables users to find answers to their questions online. In fact, 91% of customers would use an online customer portal if it were available and tailored to their needs. This session will explore how you build a successful self-service portal—and how to get your customers to use it.
Click here for full details and/or to register.

HDI Charlotte Gives Back To The Community
The national and local chapters of HDI are committed to supporting our communities through charitable contributions. These contributions vary in type and include volunteer time to local organizations, monetary donations, and donations of goods and services. As part of our community commitment for this year, the HDI Charlotte chapter will hold a food drive in conjunction with the November meeting. All food collected will be donated to the Second Harvest Food Bank of Metrolina. We would like to ask that anyone attending the November meeting bring at least 10 unopened, unexpired, non-perishable food items to be donated. As an incentive to donate, we are holding a raffle for a prize valued at $200 for everyone who brings in food to donate. You will receive one raffle ticket for every 10 food items you donate. The more food you donate, the more raffle tickets you get, the better your chances to win the raffle prize.
---
HDI Charlotte Past Events
HDI Charlotte Fall Social – October 18, 2014
Charlotte HDI had a social at a Charlotte Checkers Hockey Game for its annual Fall event for 2014 ! The HDI Charlotte members and their immediate family enjoyed a private VIP ice-level box! We were doubly lucky since it was opening night!
Click here to find event photos
Lessons from the Journey – September 19, 2014
One of the mantras for Knowledge Centered Support is "KCS Is A Journey, Not a Destination."  The KCS journey leverages continual improvement by maturing through a phased adoption model with success represented by specific milestones. By its nature, KCS enables organizations to consistently Capture, Structure and Reuse knowledge assets yet adoption isn't achieved overnight. This session provided insight into lessons learned throughout Lowe's KCS adoption journey for the IT Service Desk.
Click here to view the presentation slides
Click here to find event photos
HDI Charlotte Annual Forum and Vendor Expo – July 24, 2014
The HDI Charlotte annual Forum and Vendor Expo featured outstanding guest speakers, networking, vendors, over $2,000 in prize giveaways and more. Thanks to all our sponsors, presenters, members and guests for making this year's conference a resounding success.
Click here to find event information, slides, photos and more
KCS: People, Processes and Tools – Group Panel – May 23, 2014
It's been several years since we've gathered as an HDI Charlotte group and discussed what's going on in our organizations and shared knowledge about what has or hasn't worked for us individually. This event was an opportunity to share knowledge and lessons learned with other local practitioners.We had local practitioners as panelists but the participants made this event advantageous to all of us!A list of well over 20 suggestions/questions from our March meeting surveys was consolidated into three overall topic areas:
1. People    2. Process    3. Tools
Click here to find event photos
KCS: Knowledge-Centered Support – March 21, 2014
Rick Joslin provided a practical understanding of how to properly integrate the capture, structure, and re-use of knowledge into the incident management process so as to improve service effectiveness and efficiency.
Click here to find event photos
Click here for presentation slides
AOY Luncheon: Chasing the Dream in 2014! – January 17, 2014
Analyst of the Year Awards presentation over a 3-course meal at Maggiano's Italian Restaurant. Presentation by the legendary Kirk Weisler.
Click here to find event photos
---
---
 

Charlotte achieves 2013 Circle of Excellence and President's Circle Awards

March 2014 — Our chapter has achieved membership within the Circle of Excellence for the sixth year in a row!  And thanks to YOUR votes, we are inducted into the the President's Circle for the third year in a row!
---
What is HDI?
A UBM Tech company, HDI is the professional association and certification body for the technical service and support industry. Facilitating collaboration and networking, HDI hosts acclaimed conferences and events, produces renowned publications and research, and certifies and trains thousands of professionals each year. HDI also connects solution providers with practitioners through industry partnerships and marketing services.
Guided by an international panel of industry experts and practitioners, HDI serves a community of more than 120,000 technical service and support professionals and is the premier resource for best practices and emerging trends.
Headquartered in Colorado Springs, CO, HDI offers training in multiple languages and countries. For more information, visit www.ThinkHDI.com or call +1 719.268.0174.
Interested?
If you are interested in learning more about the Charlotte Chapter of the HDI, presenting, sponsoring or attending one of our meetings, or simply being included on notifications of events, please contact us — one of our officers will be more than happy to reach out to you.
When do we meet next?
Click here to read about our next meeting.