Charlotte achieves the 2013 Circle of Excellence Award!
Thanks to you, HDI Charlotte achieved the 2013 HDI Circle of Excellence Award but we need your votes to gain entry into the President's Circle!
The link below is a survey hosted by HDI to determine if we qualify.
The survey closes on March 7, 2014, so please vote today!
https://hdi.co1.qualtrics.com/SE/?SID=SV_0eN31kZz01sam8d
Established and awarded by HDI, the Circle of Excellence is designed to recognize chapters who go above and beyond in delivering value to their membership. It's a yearly application process that requires us to demonstrate that we're meeting criteria set by HDI.
On top of the Circle of Excellence, there is a President's Circle award that can be achieved based on voting by our membership. This goes a step further to show that not only do we meet the criteria required for the Circle, but our local members feel they're getting what they should out of their membership.
---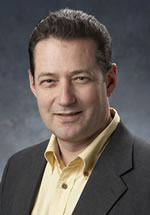 March 21, 2014 – KCS: Knowledge-Centered Support

Date: Friday, March 21, 2014
Time: 11:30 AM – 1:30 PM
Location: Johnson & Wales University, Academic Center
Get Directions
Presenter: Rick Joslin
Knowledge management is an absolute requirement to improve efficiencies and enable an organization to expand its services or deliver different types of services. Yet often it is considered optional, and either not done at all or not done well. Knowledge management is more than just the creation of a knowledge base and the use of a tool – it's a critical process for capturing the assets of an organization. Through this session, you'll gain a practical understanding of how to properly integrate the capture, structure, and re-use of knowledge into the incident management process so as to improve service effectiveness and efficiency.
---
---
What is HDI?
A UBM Tech company, HDI is the professional association and certification body for the technical service and support industry. Facilitating collaboration and networking, HDI hosts acclaimed conferences and events, produces renowned publications and research, and certifies and trains thousands of professionals each year. HDI also connects solution providers with practitioners through industry partnerships and marketing services.
Guided by an international panel of industry experts and practitioners, HDI serves a community of more than 120,000 technical service and support professionals and is the premier resource for best practices and emerging trends.
Headquartered in Colorado Springs, CO, HDI offers training in multiple languages and countries. For more information, visit www.ThinkHDI.com or call +1 719.268.0174.
Interested?
If you are interested in learning more about the Charlotte Chapter of the HDI, presenting, sponsoring or attending one of our meetings, or simply being included on notifications of events, please contact us — one of our officers will be more than happy to reach out to you.
When do we meet next?
Click here to read about our next meeting.